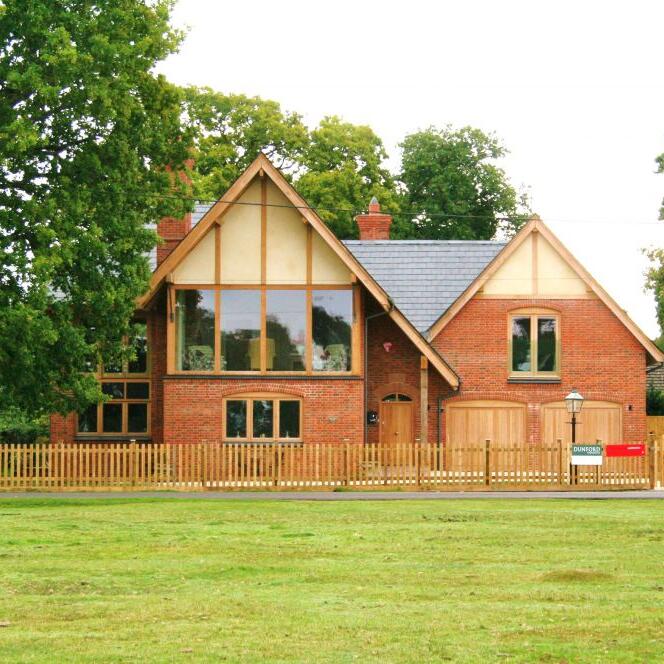 Oak Framed Grand Design
Location:
Development Date: November 2010
Location: Brockenhurst
Development Date: November 2010
Architect: Sherlock Boswell Architecture
"A quality building incorporating a design with imagination it will be appreciated and admired for many years"

Traditional materials, grand design, environmental awareness, contemporary twists and an outstanding location are cleverly combined within the strict criteria of New Forest National Park Planning constraints to stunning effect.

Key features of this home include:
Feature oak throughout.
Grand central chimney and brick fireplaces.
Vaulted ceilings.
An internal lift.
Striking heritage paint colours.
Floor to ceiling glass to make the most of the forest views from the first floor sitting room.
Two kitchens, one on each floor to maximise the future flexibility of the home.

The design also aims to maximise the amount of natural daylight entering the house while the form of construction maximises thermal efficiency. Solar panels and wood burners add to the environmental credentials of this home.

"We are truly delighted with the final results but interestingly so are all the people who have been involved. They are proud of what they have achieved, and deservedly so."