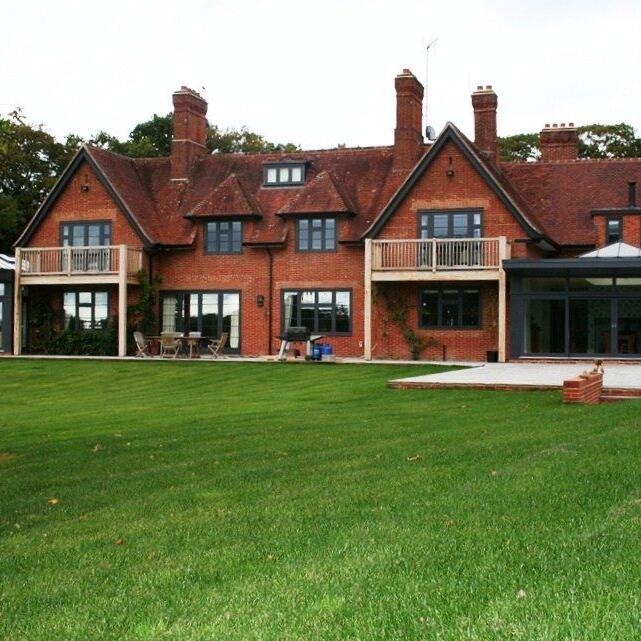 Country House Beaulieu
Location: Beaulieu
Development Date: September 2011
Architect: Simpson Hilder Associates Ltd.

This project involved the large scale refurbishment and extension of a large country home within the Beaulieu estate. The design created a modern home which pays tribute to the original finishes and architectural details of the property.

By utilising sympathetic materials, a seamless transition was achieved between the existing house & the two large extensions either side. Internally, the whole house was reconfigured with the extensive use of structural steel to open up the living areas and the creation of a large kitchen/dining room.

We replaced all the windows with traditional hardwood double glazed units to help the thermal efficiency of the house and installed solar panels for the heating system. Natural light was maximised by the utilisation of large windows and lantern lights within the two extensions.

Extensive landscaping emphasised the stunning setting and created external entertaining areas including a fire pit.